What is it

The CPQ backend is where all product related data is stored and maintained.

This is were product logic, price lists, translations, currencies, text fragments and all required information related to your configured products reside.
Why is it important

The product data in a CPQ systems might change on a daily basis. It's important that changes can easily be released and that maintenance can be made in parallel for different roles in your organization.
Why should I care

The big challenge is to keep the system up-to-date. This process must be fast, efficient and most importantly correct.

Good backend support is the key to a successful CPQ project.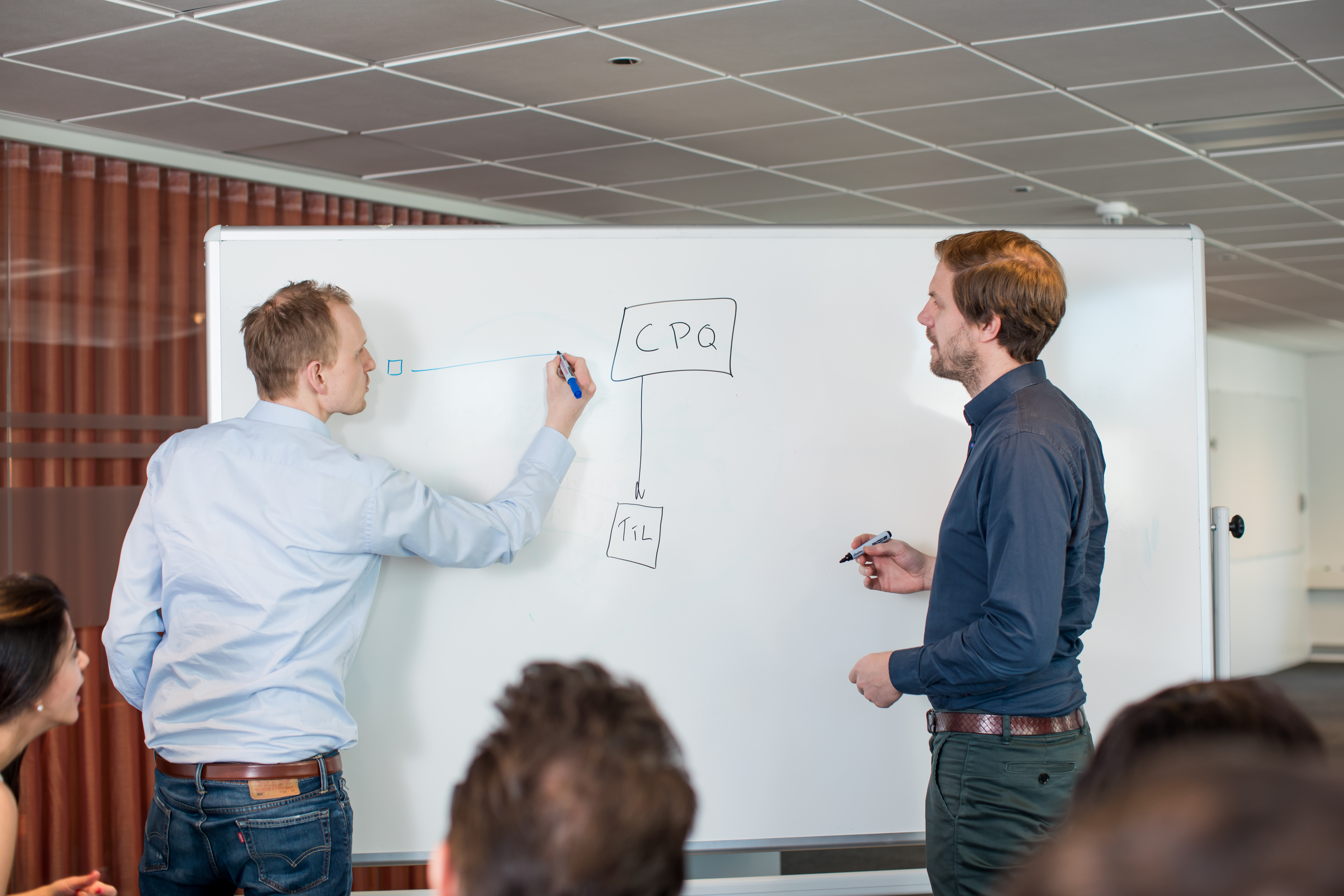 Tacton Administration serves as the heart and soul of Tacton CPQ. It offers a centralized platform that oversees your sales channels as connected environments. Whether it's direct sales, lead generation, or self-service, Tacton Administration creates an interconnected ecosystem to manage them all seamlessly.
At its core, Tacton Administration treats each sales environment distinctly, with separate URLs, databases, and user management protocols. But, where it genuinely shines is its ability to distribute updated settings and Master Data across these environments. This facilitates information consistency while maintaining the unique operational characteristics of each environment.
Imagine having a multitude of sales channels, each with its peculiarities, and being able to govern them from a single reference point. It's not just a dream anymore; it's a reality with Tacton CPQ and its administration capabilities. What's more, Tacton Administration doesn't stop at connecting your sales environments. It also empowers you with a systematic approach to handling issues with the Exception Log feature. This tool captures exceptions, categorizes them, and provides actionable insights to address them, thereby ensuring the smooth operation of your sales channels.
That's not all. Tacton Administration introduces Integration Endpoints, a feature that takes customization and efficiency to a new level. With Integration Endpoints, you can set specific settings for connected environments and ticket test environments from a single reference. This unique feature simplifies expressions and other settings, paving the way for an optimized, user-friendly experience.
Moreover, Tacton Administration handles Ticket Test Environments, providing administrators with a controlled environment to make planned changes to settings or master data. This feature enables you to test your ideas in a safe environment before implementing them on a broader scale.
In essence, Tacton Administration is an empowering platform that brings cohesion to your sales channels, enabling you to manage them efficiently and effectively. It's a robust module that adapts to your needs, ensures information consistency, and provides a suite of tools to handle exceptions and test new ideas.
You will find more info in our white paper below.
Learn More
Download our brochure about CPQ Back End to learn more